Mountain Update - December, 27th 2022.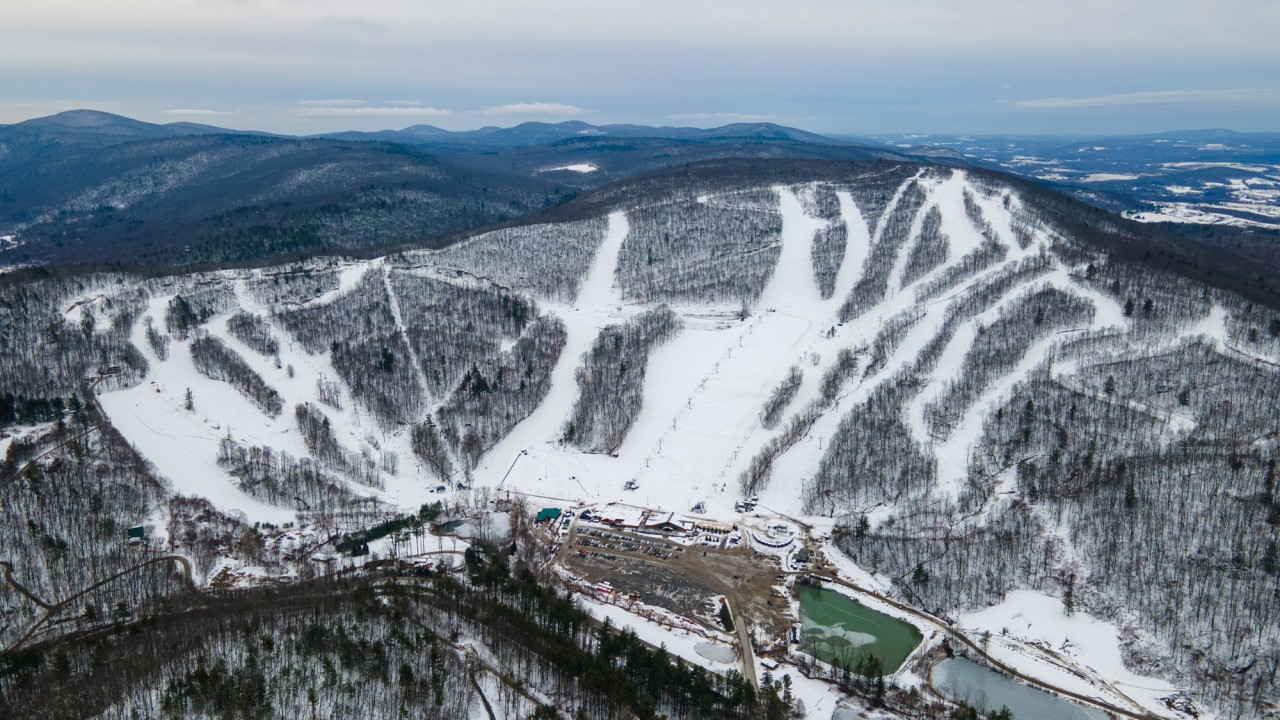 A Tale of Two Seasons
Happy Holidays to all! I wanted to take a moment to update you on various aspects of our operation,
answer questions, dispel any rumors and look forward to 2023.
Jumping right in, many of you have asked about the status of our two new lifts. We're down to final
"punch list" items on both lifts and our partner contractors are on site every day to complete the last
pieces before we load test each and open them to the public. We know that we've shared updates in
the past with timelines that have come and gone. None of us are happy about this (I've personally made
these statements in the past based on the best information at hand at the time, which has turned out on
more than one occasion to be too optimistic) – so my philosophy moving forward is to simply under
promise and over deliver. We had certainly hoped to have the new Catamount Quad for this week, and
unfortunately, we're not going to hit that target. The truth is that, at every turn, we've been challenged
with curveballs and shifting timelines with both lifts. Construction of these lifts is a delicate balance of
in-house work (primarily completed over the summer) and specialized work by our lift contractor
partners. The good news is that we're just days away from enjoying these lifts and we are committed to
getting them very soon. I'm going to refrain from giving you a hard and fast date, but again, we are very
close and our team is confident that these new lifts will be operating in the coming days.
Moving over to snowmaking, what a difference a year makes! We're currently open with 17 trails open
and should add a couple more (Bobcat and Echo's Run) as snowmaking shuts down with rising
temperatures around midweek. The available terrain this year represents a strong improvement from
last year's December holiday week. Our philosophy has been to focus on the Massachusetts side of the
mountain and lower-level terrain in order to spread out the holiday crowd as much as we can. We've
also been able to make significantly more snow on open terrain to withstand inevitable warmups and
maintain a deep base. After we pause over the next several days for one of these warmups, we'll be
back to making snow with a focus on the New York side – Sidewinder top to bottom, Chute, On Stage,
Catamount Slope, Race Slope and more. We'll also be making snow on Cat's Meow and Ridge Run
extension to be ready for our new lifts as they open up. We know that each of you have different
"favorite runs" and may not always agree with our priorities on trail openings, but we remain committed
to putting down a deep base on our snowmaking terrain with a long season ahead. Snowmaking is a
huge priority for us and we won't be taking our foot off the gas in 2023!
If you haven't already heard, we launched our new snowtubing park on December 26 th and continue to
dial in this impressive new operation. Demand for tubing has been exceptionally strong, with most
sessions selling out so far this week. For those of you looking to try out the new park, I highly
recommend advanced reservations to avoid disappointment. There's nothing quite like the feeling of
being a kid again and backyard days of sliding on snow. With this new tubing operation, you can
experience this feeling with the convenience of a new conveyor lift to bring you and your tube back to
the top!
I also hope you'll get a chance to enjoy the many other improvements we've made for this year –
including our new base area courtyard and patios, and an exciting lineup of live music in both Fat Cat
and Campfire in the Catamount Lodge.
We're committed to keep pushing forward to bring you the new Catamount and appreciate your loyalty,
patience and commitment to this very special mountain community.

With gratitude,
Dave Kulis
Assistant General Manager
Stay Informed
When you subscribe to the blog, we will send you an e-mail when there are new updates on the site so you wouldn't miss them.