Thanksgiving 2021 Mountain Update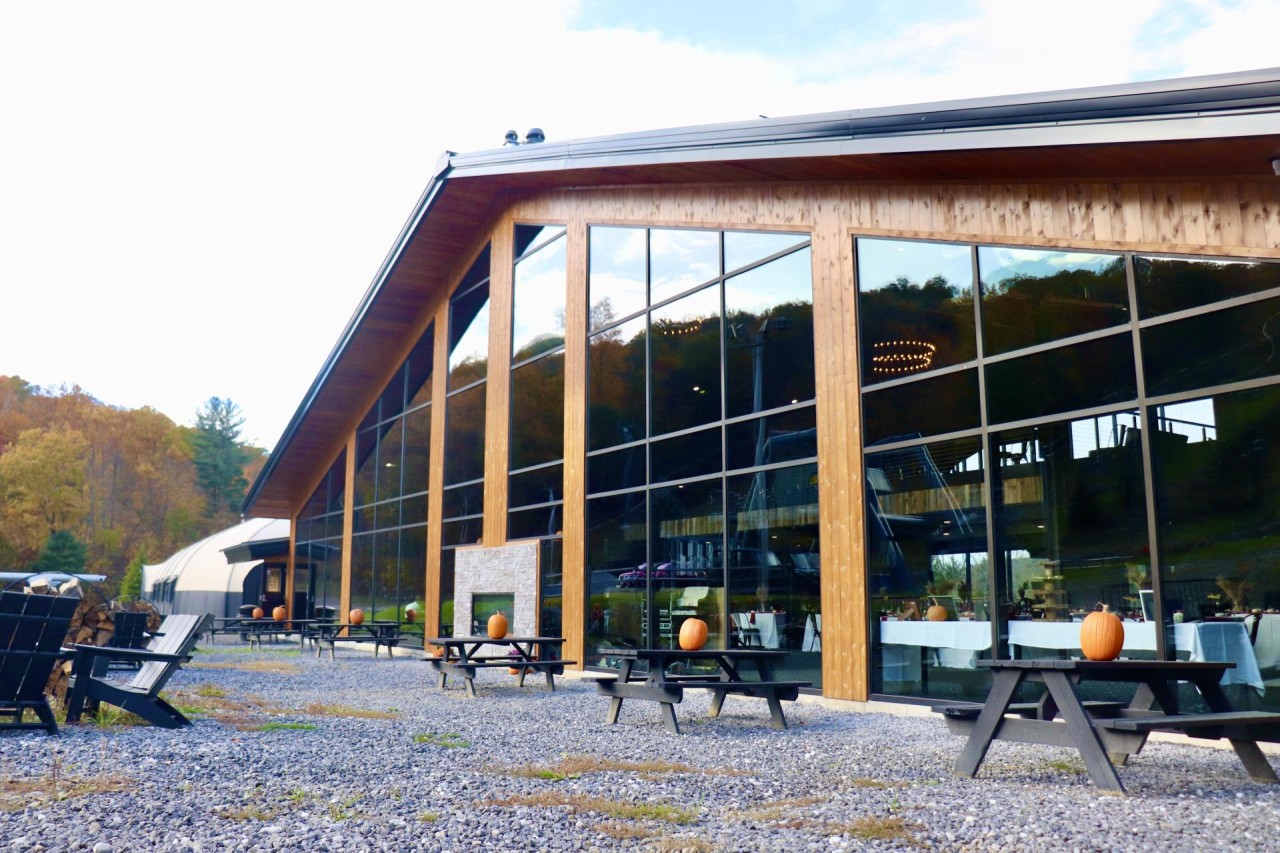 Happy Thanksgiving from all of us at Catamount Mountain Resort!
Happy Thanksgiving from all of us at Catamount Mountain Resort. As we move towards the start of the 2021/22 ski season, we want to give you an update on the status of many of our improvement projects and tentative completion dates as they relate to our early season and opening day plans.
It has become commonplace to hear of "supply chain" issues this year – and unfortunately, Catamount hasn't been spared the same challenges that many other businesses are facing. It's simply harder to get the things we need to finish projects. From new transformers to power and energize portions of the mountain, to snow making equipment and lift parts, it's just taking longer for key components to arrive, which, in turn, delays the completion of projects beyond our initial schedule.
Here's a rundown of key projects:
The new base-to-summit Glade Triple Chair. The towers are up and the terminals are in. We expect to run the haul rope for this lift this week. From there, we will focus on finishing up the electrical work, align the towers and hang the chairs. We'll also be installing RFID access gates and, finally, scheduling a lift inspection. We remain hopeful that this new lift will be ready and available for guests during the Christmas holiday week.
The lower-mountain Catamount Quad chair. All concrete work for the lift towers is complete and the base and summit terminals will be poured as early as this week. We anticipate tower installation to commence in early December after the all-important concrete "cure time", with ongoing lift installation and testing to follow. We don't realistically think we will have this lift until early 2022 – and we're targeting MLK weekend if everything goes right.
Re-developed learning area. We plan to complete grading work in our expanded snowsports learning area this week. From there, we will be re-installing three carpet lifts over the next couple of weeks. We expect to have portions of this area ready for opening day with the full set-up for the holidays.
New Catamount Snowtubing Park. A new magic carpet conveyor lift is installed and snowmaking work continues. We've moved a temporary structure to the tubing park to act as a location for both ticket purchases and snacks/food this year before we look at building a permanent snowtubing lodge in the future. 200 new snowtubes are ordered with delivery expected by mid December. Realistically, we expect to having snowtubing ready to go in January – and any opening before 2022 will be a bonus.
New Culinary Venues. We are getting very close to the finishing touches on a massive overhaul of our food and beverage operations. Stateline Grill and Slopeside Snacks are just about wrapped up and will be ready for opening day. Cosmetic touches continue in the new Fat Cat Taco and Tequila venue, with painting, trim work and kitchen enhancements just about complete. And finally, a state-of-the-art kitchen for the new Campfire venue at the Catamount Lodge is on schedule to be ready to go in early December. Meanwhile, exciting menu development has been progressing at a brisk pace and we're confident that we'll have many new tasty options for our guests from opening day and beyond.
The Summit Club Locker room. Work is wrapping on a new high-end seasonal locker room in the lower level of the Berkshire Lodge. Trim work and flooring are anticipated to wrap up this month and the new facility is expected to welcome its first seasonal locker-holders in time for the start of the season.
Enhanced lighting and snowmaking. While we finish up the above projects, we're also focused on installing 50 new LED lights at the ski area and tubing park, as well as running new snowmaking pipes and infrastructure on the lower mountain to support the new race venue and widened On Stage trail. Once we finish pipe installation, transformer work and electrical work, we'll be able to begin snowmaking on the New York side of the resort – sometime in early December.
As much as we would like to have all of the above improvements for opening day, we're focused on the monumental improvements here at Catamount and how they'll positively-impact the experience for all of our guests moving forward. We realize that, in the short run, things will still feel like a "work in progress" and some finishing touches will be pushed beyond our opening day. In the end, we thank you, our valued guests, for your patience as we work to make Catamount better for the future. We think you'll be happy with the end result.
Stay Informed
When you subscribe to the blog, we will send you an e-mail when there are new updates on the site so you wouldn't miss them.